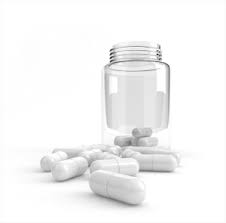 The next step in launching your product is to provide the file of your current label design. If you do not have a label design, Sumabe offers in house graphic arts services, providing you with the one stop shopping experience. Creating your product label is a very exciting and rewarding experience where the creative possibilities are infinite. Send us your company logo for our team of graphic professionals to develop a product label that targets your demographic and reflects your company's vision.
If you are private labeling one of our stock formulations, we will provide the write-up, instructions for use, and nutritional panel information on the label design. For custom formulations we will review your write-up and product instructions for accuracy and are available for consultation if you have any specific questions regarding content, disclaimers, and FTC labeling regulations.
We will provide you with the label design proof for your approval. We will keep a documented file of your label approval on file and do not assume the liability for typographical, grammatical, or content based errors once you have signed off on the final design.